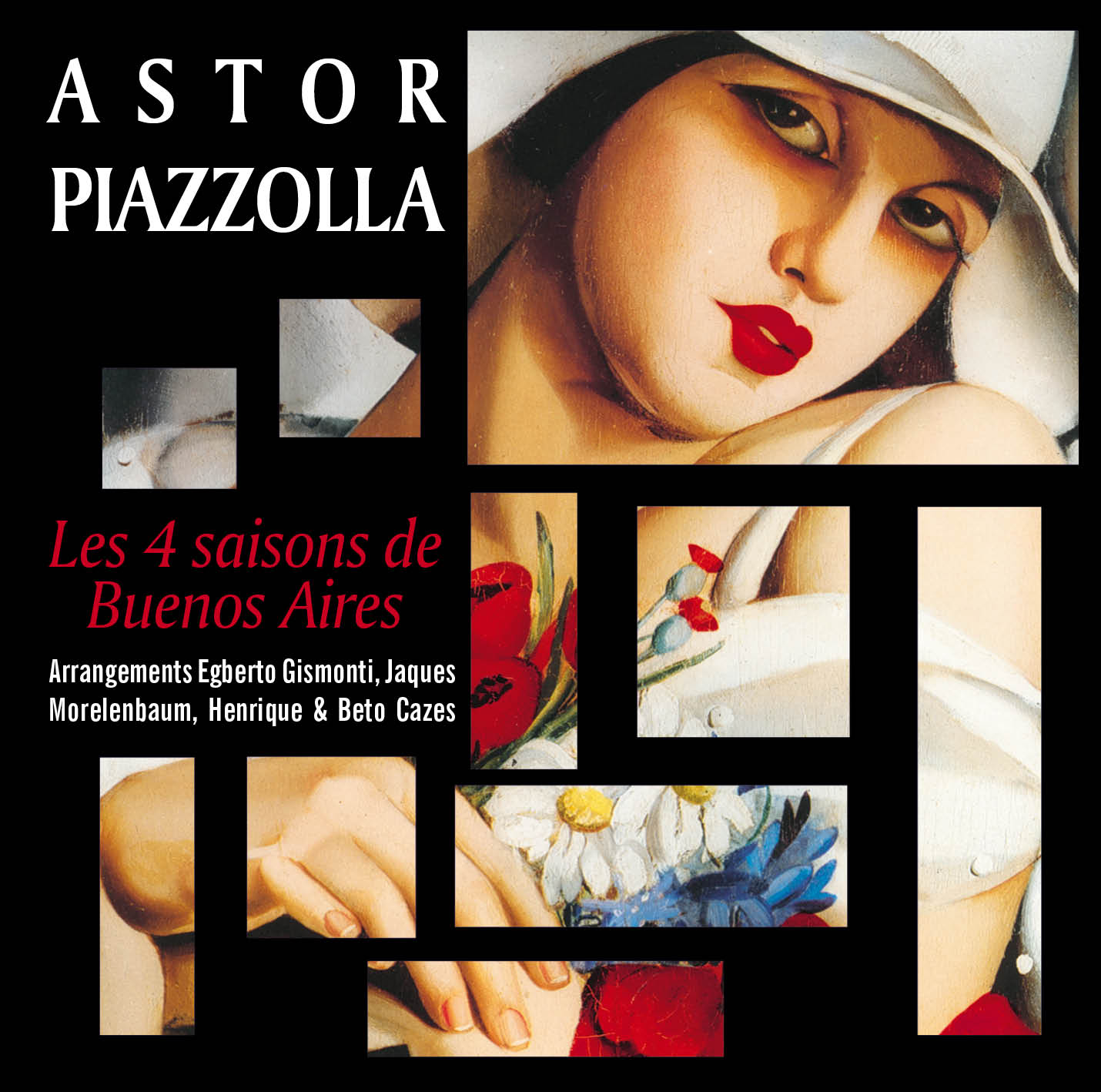 Astor Piazzolla - Les 4 Saisons de Buenos Aires
Artiste : Astor Piazzolla
Vous pouvez acheter sur :
---
Astor Piazzolla's name has become synonymous with tango, the signature dance of his native country, Argentina. Las Cuatro Estaciones Porteñas (The Four Seasons of Buenos Aires), a series of single tango movements with several references to Vivaldi's famous work, is a vivid sequence in which the changing moods of the seasons are expressed by means of an almost limitless emotional range and depth.

This recording is a complete rendition of one of the greatest works by the master of the Argentinean tango. Usually only fragments of Piazzolla's famous 4 Seasons of Buenos Aires are recorded. This version, inter-preted and orchestrated by Egberto Gismonti and Jacques Morelenbaum, includes the entire piece -+ a rare find! Gismonti and Morelenbaum's admiration for Piazzolla inspired them to record the entire 4 Seasons movement, infusing it with a modern Brazilian sound.
The 4 Seasons of Buenos Aires was recorded in Rio de Janeiro in 1992.